Lots of Fiber, new drop spindle and more....
Well today was a great postal day!!!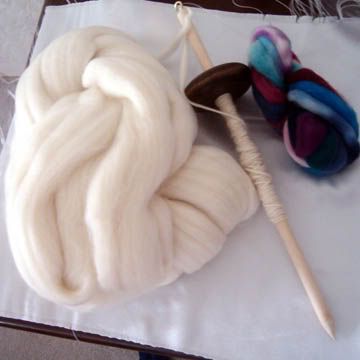 Here is my top whorl drop spindle, 4ozs falkland fiber and hand dyed merino fiber sample. I got this wonderful set from
The Fiber Denn
.
Here is the 14ozs of correidale cross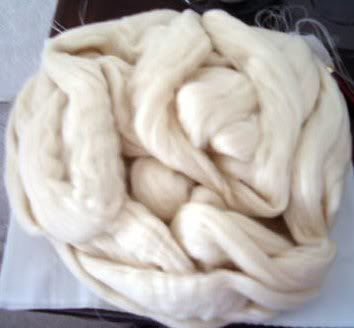 that I got from
Winderwood Farm
and it's ultra buttery soft.
Lastly here are pics of the wool fiber that I got with my needle felting kit.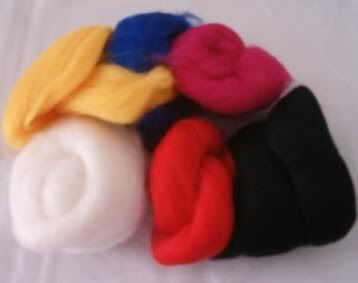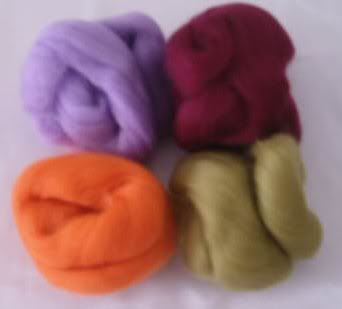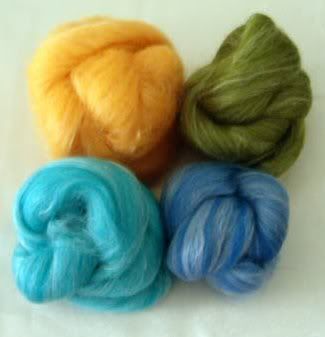 The first picutre is of the Corriedale fiber(white, black, bright blue, pink, yellow, and red). The second picture is the Merino (bean green, burgandy, lavender, and orange) which I am soo happy that I ordered some natural as I like how this feels soo soft and last but certainly not least is the Merino/ Silk (light blue, a light orange, turquoise, and green) which I want to say is super soft and luxurious. I am going to have to get some more to spin up.
Now all that's left to come is the ramboilett, merino and romney which I am pretty sure that they will all arrive with Monday's mail. Yay!!!
Plus I am also waiting for my Washfast Acid dyes to arrive. I ordered some of these today so I will be set to get dyeing once the dyes get here. Yay!!! Stay tuned...